Santa's Workshop for Lowcountry Kids Opens for the Second Year at Peacock Auto Mall
(JASPER COUNTY, SC) Peacock Automotive announces the second annual "Santa's Workshop" Christmas Event will be held from 2 to 5 p.m. on Saturday, Dec. 8.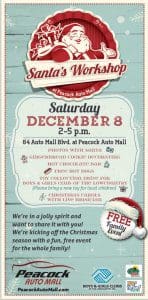 "Centered around our family-first values, this Santa's Workshop has become an annual event for the Peacock Automotive family," said Warner Peacock, president and CEO of Peacock Automotive. "We look forward to bringing Christmas cheer to families in the Lowcountry, and we always receive more joy than we give."
Families are invited to join in on gingerbread cookie decorating and Christmas caroling with local musician David Ross, as well as a hot chocolate bar and hot dogs. Santa Claus will be available for photos. The event is free and open to the public.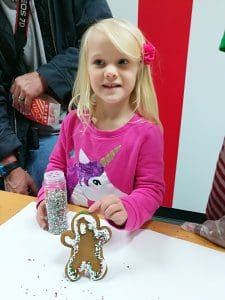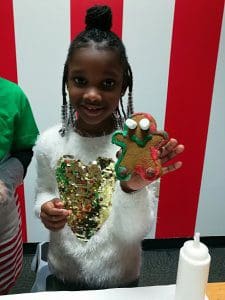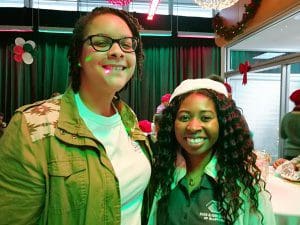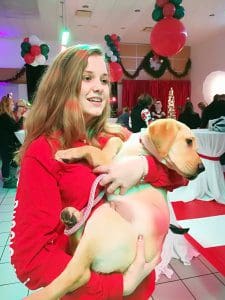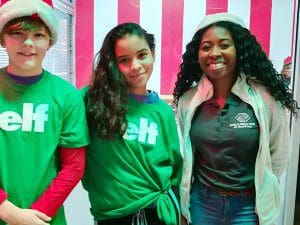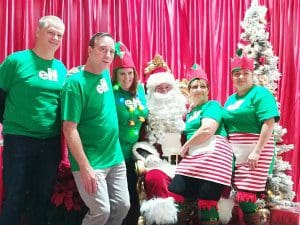 There will also be a toy collection drive for the Boys and Girls Club of the Lowcountry, which operates six clubs in Beaufort and Jasper Counties with more than 2,200 members ages six to 18 years. Wish-list items include children's books, coloring books, toy trucks, building blocks, multicultural dolls, musical toys, play dough sets, large-piece puzzles, pull toys, sports equipment, board games and art supplies, including glue sticks, markers, scissors and stickers.
All toys must be new and unopened and can be dropped off at any dealership at Peacock Auto Mallfrom now leading up to the event.
Santa's Workshop will be held at the Peacock Used Cars & Trucksdealership located at 84 Auto Mall Boulevard near Bluffton. Admission is free.
For more information, please visit www.peacockautomall.comor Peacock Auto Mall's Facebook page at https://www.facebook.com/PeacockAutoMall/.
ABOUT BOYS & GIRLS CLUBS OF THE LOWCOUNTRY
For more than 32 years, Boys & Girls Clubs of the Lowcountryhave enabled young people as productive, caring, responsible citizens. Today, seven clubs serve 9,814 young people annually. Clubs are located in Bluffton, Hilton Head, Northern Beaufort County and Jasper County. They provide a safe place, caring adult mentors, fun, friendship and high-impact youth development programs on a daily basis during critical non-school hours. Priority programs emphasize academic success, good character and citizenship and healthy lifestyles. In a national Harris survey of Boys & Girls Club alumni, 54 percent said the club saved their lives. Learn more at http://www.bgclowcountry.organd https://www.facebook.com/boysandgirlsclubofthelowcountry.
ABOUT PEACOCK AUTOMOTIVE
Peacock Automotiveowns and operates 20 automotive dealerships representing 14 brands in Georgia, South Carolina and Florida, employing more than 700 individuals. The company's headquarters are located at Peacock Auto Mallon U.S. 278, five miles east of I-95 at Exit 8 near Bluffton, S.C. The dealerships at the Auto Mallinclude Peacock Chrysler Jeep Dodge Ram Fiat, Peacock Subaru, Porsche of Hilton Head, Audi Hilton Head, Peacock Hyundai Hilton Head, Genesis of Hilton Head, Hilton Head Volkswagen and Peacock Used Cars & Trucks. Additionally, the company owns Peacock Hyundai Brunswick, Genesis of Brunswick and Peacock Chrysler Jeep Dodge Ram Brunswick in Brunswick, Ga., and Peacock Hyundai Savannah, Genesis of Savannah and Savannah Volkswagen in Savannah, Ga. Other holdings include Jaguar Columbia, Land Rover Columbia, Peacock Hyundai Columbia and Hyundai Genesis of Columbia. Its subsidiary, Peacock-Griffey Automotive, owns Peacock Ford in the Orlando area of Florida. Peacock Automotivealso owns and operates the Peacock Collision Center and the Wellness Institute in Bluffton, S.C., and Peacock Insurance in Savannah. Peacock Automotivewas awarded Business of the Year in 2017 from the Greater Bluffton, South Carolina, Chamber of Commerce. For more information about Peacock Automotive, call (843) 208-1258 or visit https://www.peacockautomotive.com/
CONTACT
Jill Jauch
Peacock Automotive
265 Drivers Way
Hardeeville, SC 29927
Office: (843)-208-1217
jj@peacockautomotive.com